Back To Blog
Modern garage doors use door openers and can now be easily opened and closed using remote controls. These automatic doors offer convenience, as well as increased value of the home. If you wish to upgrade your door and make it automatic, you must purchase an opener that can work with your door. There are several great brands of openers to choose from including Genie and Liftmaster. They also come in varying powers so you could find one that could carry the weight of your door, whether it's made from steel, aluminum, wood or glass.
One of the most important things to consider when purchasing a door opener is its drive system, which is responsible for automatically opening and closing the door. The drive systems that you can choose from are chain drive, screw drive and belt drive. These systems have their advantages and disadvantages. According to experts in the garage door repair field, it's extremely helpful to weigh their pros and cons to make sure that you're selecting the best opener that would suit your needs.
Types of Garage Door Opener Drive System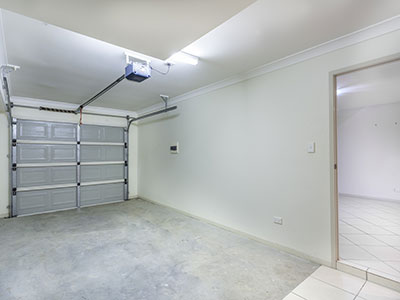 A chain drive garage door opener may not be that smooth when it comes to its operation and it could also be a bit noisy, though not as loud as a screw drive system. However, since the chain is made from metal, it doesn't break easily, making it very durable. It's also cheap and it's always available since it's popularly used.
A screw drive door opener is the noisiest of all three. It's the cheapest, but this may not be ideal if the garage is near your bedroom, home office or an area that needs to be quiet. When it comes to the smoothness of operation and quietness, the chain drive door opener is the top choice. However, it's also the most expensive and the belt is not as durable as the chain drive.
Take these things into consideration when choosing which drive system is best for your door opener.