Back To Our Services
The garage door openers provide homeowners convenient entrance and exit from their houses. But due to frequent usage, they may need to be repaired or replaced when it is no longer functioning properly. Major repairs and full replacements do not happen as often when regular maintenance is kept up to date. Maintenance checks include an inspection for signs of wear and tear or damage on the belts, chains, cables, tracks, sensors, door panels, and more. During maintenance checks, bent tracks or misalignment can be fixed before major problems occur. Routine lubrication can be applied as well. Maintenance by your local garage door company professionals prevents major emergencies and lengthens the life and usability of your garage door.
Liftmaster garage door opener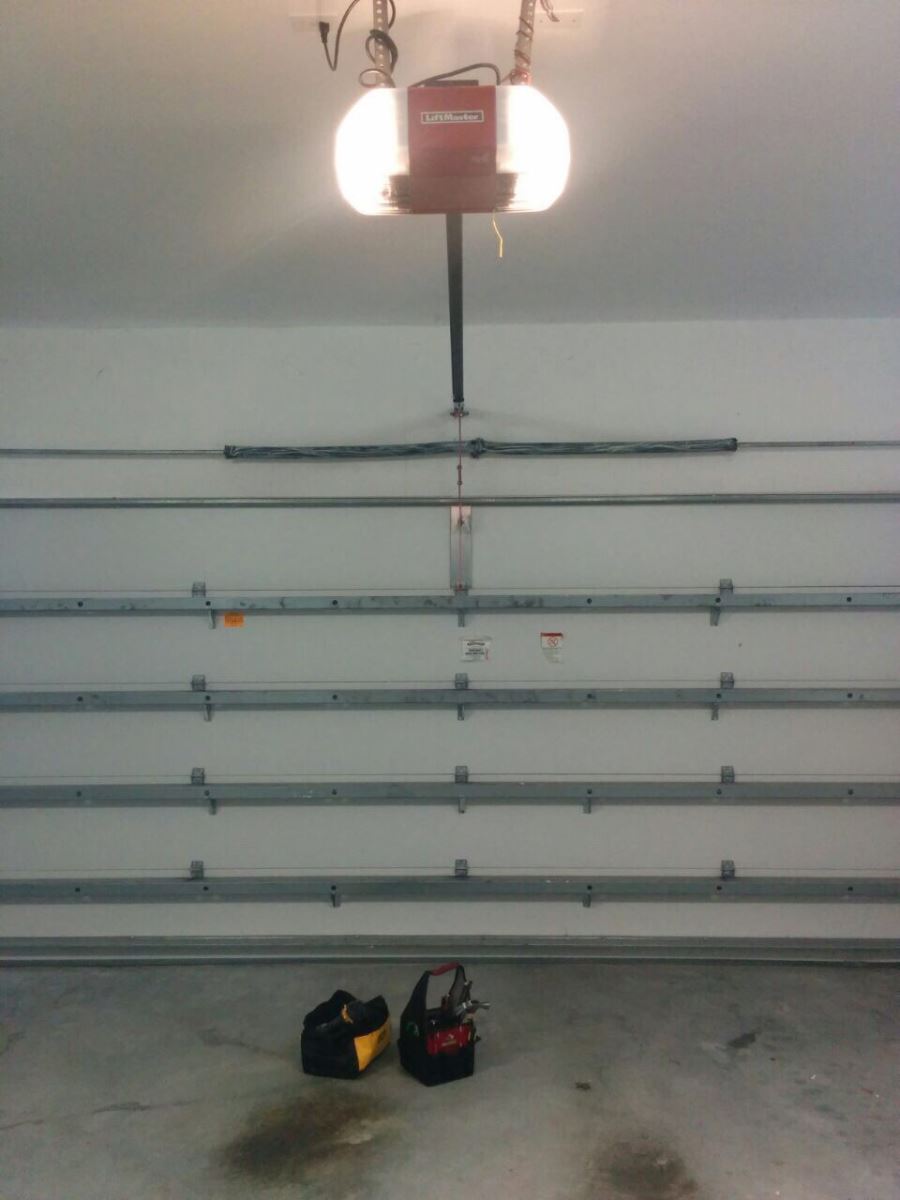 Local contractors understand the different types of garage door openers Stockbridge homes have. Your local company can offer and service all major brands of openers, such as Genie, Liftmaster, Chamberlain, Craftsman, Sears, and Marantec. The service professional who comes out to your home will also understand the workings of the three main types of garage openers: chain drive, belt drive, and screw drive.
Garage door opener service
Door openers with chain and belt drives work in basically the same way. An electric motor moves the chains or belts to lift or lower the garage door when needed. Chains are very strong and used with very heavy doors and in industrial situations. Rubber belt drives are very popular with attached garages, especially those with living spaces above them, because they are very quiet. Screw drive door openers work with fewer moving parts and less maintenance. In this type of opener, a threaded steel rod moves the garage door instead of chains or belts. Professional help with your garage opener can get your door opening and closing smoothly again.
Back To Our Services